Films
Reminiscences of 15 musicians in Beirut attempting a re-imagination of the Egyptian classic Ya Garat Al Wadi
Déserts
Granular Film - Beirut
H2T
de quel sommeil reviendrons-nous?


GRANULAR FILM - BEIRUT

Un film de Charles-André Coderre
Musique de Bob Lachapelle
Avec la collaboration de l'Aide au Cinéma Indépendant du Canada (ACIC)
Productrice : Johanne Bergeron
Coordonnatrice : Marie-Christine Guité
Distributeur: Light Cone, Vidéographe, CFMCD


2016 | XP | 6min51

Reminiscence of a trip in Beirut. The sea. the palm trees, the buildings melt when my eyelids began to close. My memories now have a separate life of their own.

Réminiscences d'un voyage à Beyrouth. La mer. Les palmiers. Les immeubles. Les éléments se fondent sous le battement de mes paupières. Mes souvenirs ont maintenant leur propre vie séparée de mon existence.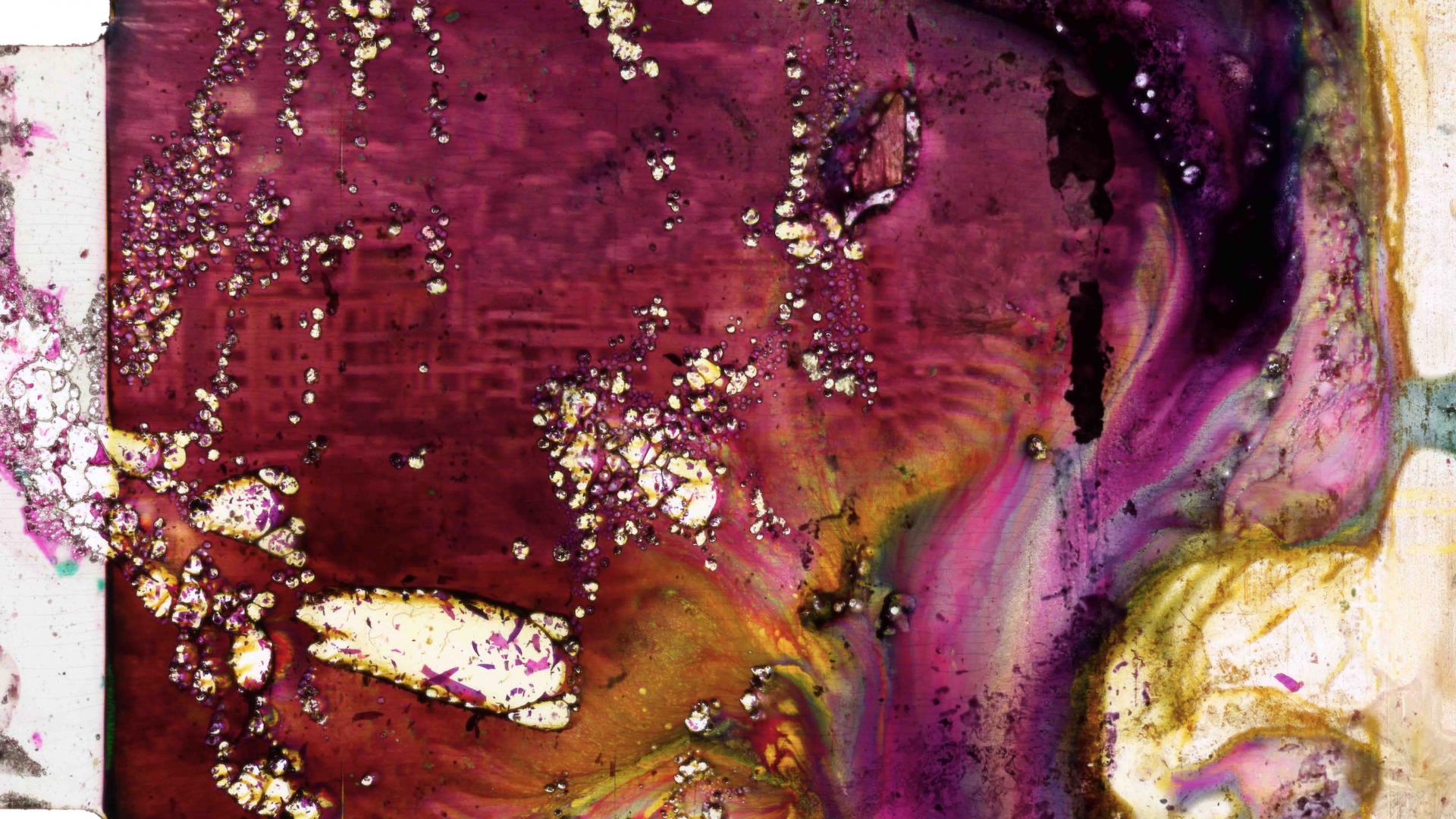 2022 Festival La Karavane, Rennes︎ 2021 Édition rétrospective Festival Oeil d'Oodaaq, Rennes ︎ Zéro de conduite, Rennes ︎ Cinéma Le Bretagne, Guichen 2020 Le Guess Who? ON/OFF ︎Correspondance/Correspondence MCR-MTL (Commissaires : Sam Meech, Clint Enns) ︎Maison de la culuture de Verdun 2019︎Uplink,Tokyo, Japon ︎Synesthesia, New York, États-Unis ︎Labs - Internationale Kurzfilmtage Oberhausen, Allemagne ︎Festival Travelling, Rennes, France ︎Festival alternativnog filma/videa, Podgorica, Montenegro 2018 PRIMSE #1, Nantes, France︎Maison Haiti Vidéographe, Montréal ︎Los Angeles Film Forum Presents: Various Positions: Works from Double Negative, Spielberg Theatre at the Egyptian, United States ︎Cinema On The Bayou Film Festival, Lafayette, États-Unis︎Exposition L'Image en soir au Musée de Joliette, commissaire Vidéographe︎Rendez-vous du Cinéma Québécois, Montréa ︎Traverse Vidéo, Toulouse, France︎2017 Swedenborg Film Festival, Suède︎Boustros Palace, Beyrouth, Liban︎Festival de cinéma de la ville de Québec︎Kuala Lumpur Experimental Film & Video Festival (KLEX), Malaisie︎Haverhill Experimental Film Festival︎Projection architecturale Saint-Germain, Rimouski, Paraloeil︎International Video Art House (IVAHM), Madrid, Espagne, 2016︎Experimental Superstars, Novi Sad, Serbie︎Montreal Underground Film Festival︎Fracto Film Festival, Berlin, Allemangne︎Dobra Experimental Film Festival, Rio de Janeiro, Brésil︎Groop Index Festival Ibrida Pluri, 3ième édition, Montréal︎Festival du Nouveau Cinéma, Montréal︎Festival First Look 2017, au Museum of the Moving Image, Astoria (New York), Etats-Unis 2015︎Contre Courant – Main Film, Montréal, Canada ︎Labo CCP, Lille, France︎Euro Mediterranean Arts, Naples, Italie︎Analogica Festival, Bolzano Italie︎Transient Vision Festival of the Moving Image, Johnson City, Etats-Unis, 2016 ︎UNDERDOX Film Festival, Munich, Allemagne